"It's the little things that make life big" –
Sometimes we see an outfit that seems simultaneously so ordinary yet special. It's because all the little things, the details, the intricacies transforms the outfit from boring to extraordinary.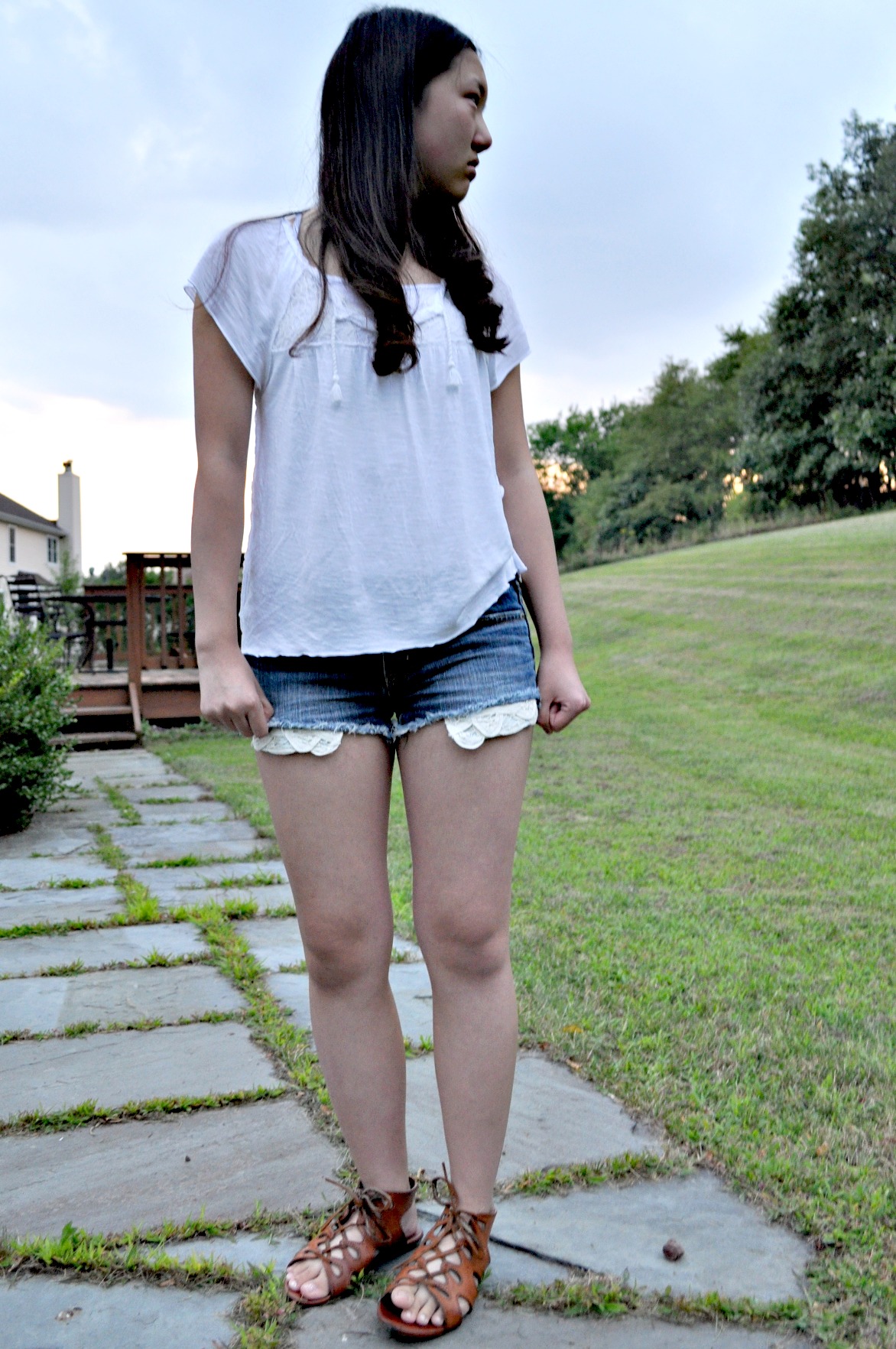 Today, N wears a white peasant blouse with jean shorts and a matching white bow, a seemingly mundane outfit. However, her shorts have a lace applique peeking out, adding a "wow" factor with the lace trend that matches the lacey back of her top. Not only that, but she also wears intricate lace-up cut-out sandals that adds another layer of complexity to her outfit.
Here's a close up of the little things ^o^ :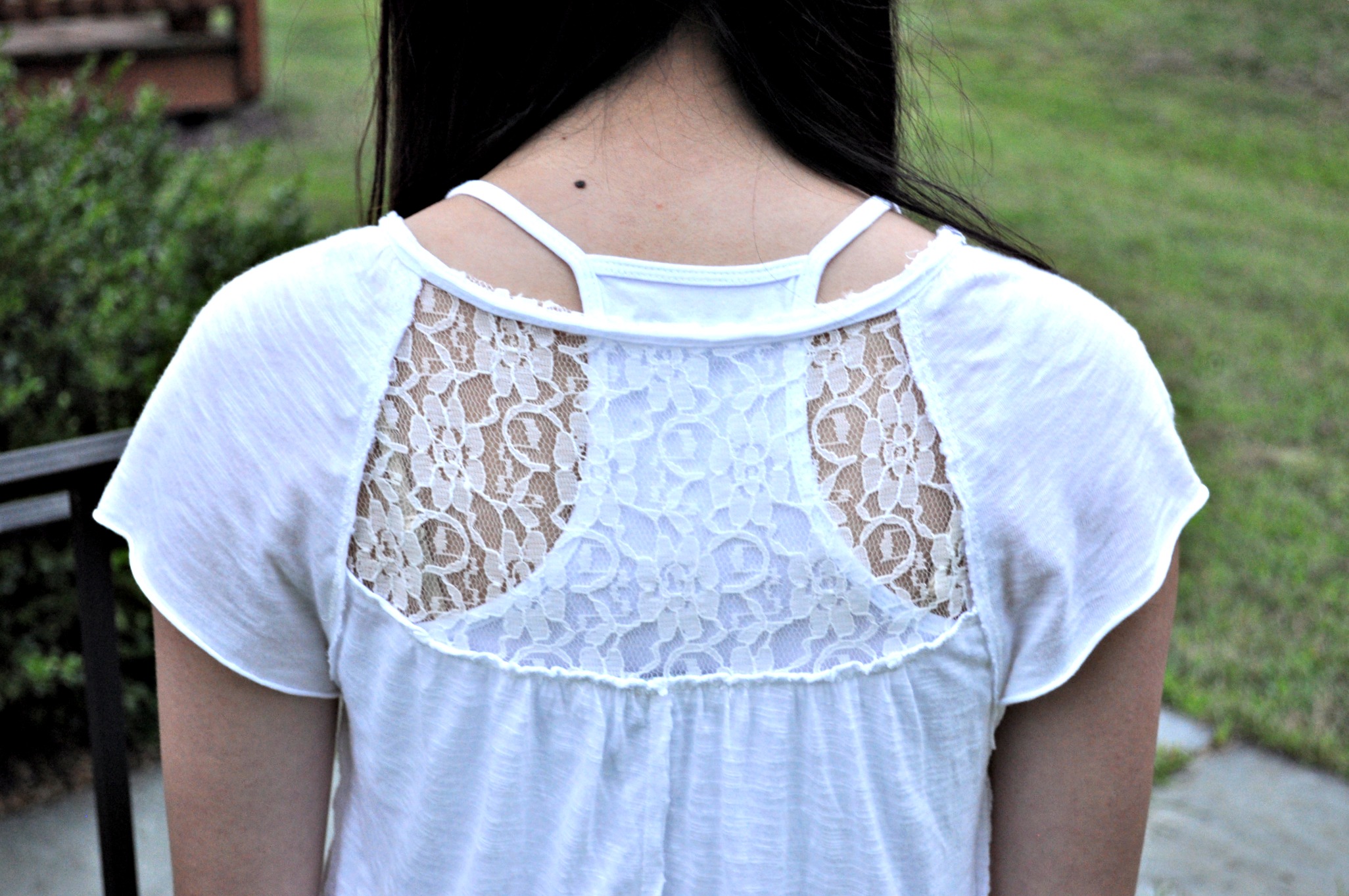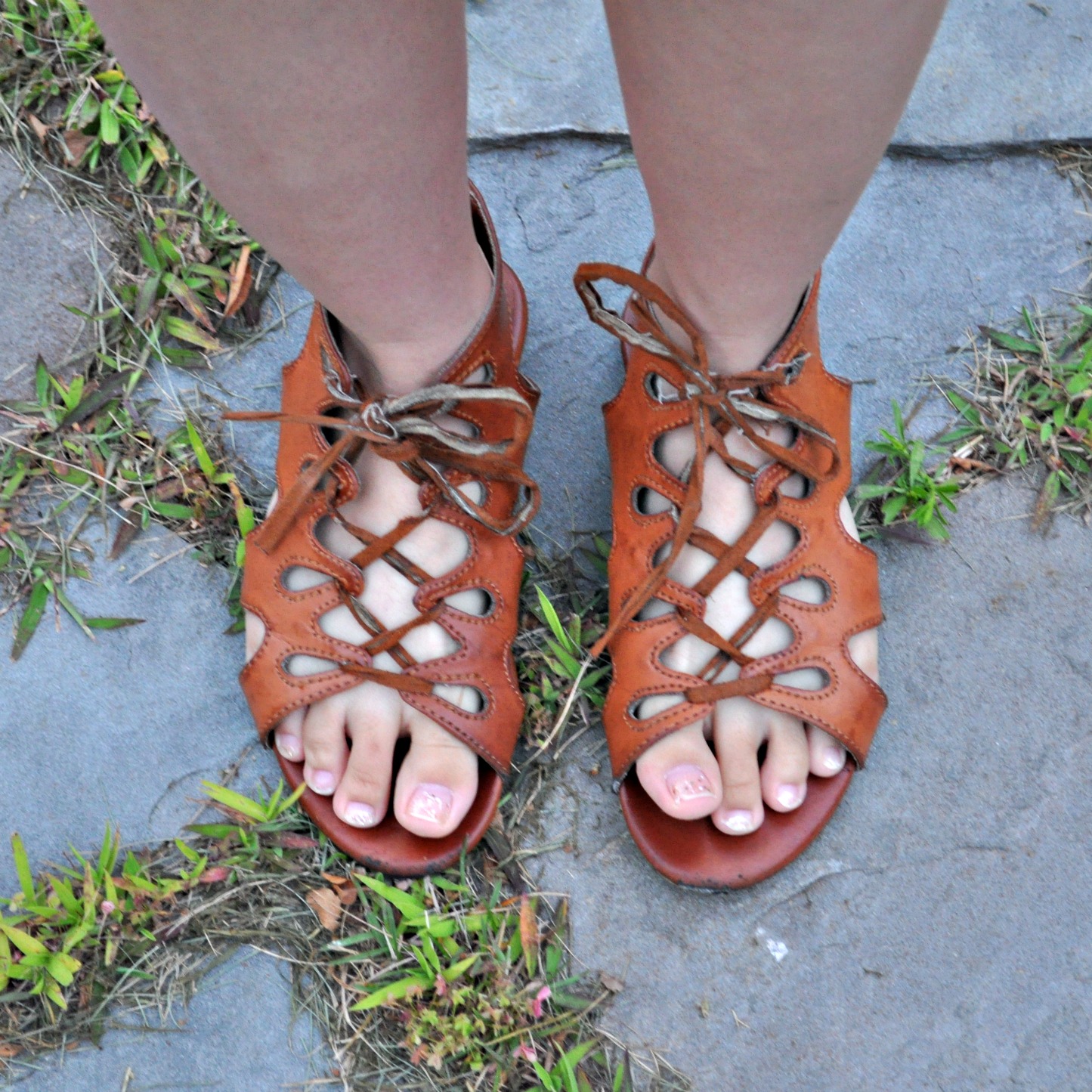 Outfit:
Top: Abercrombie | Bottom: American Eagle
Bow: Forever 21 | Shoes: American Eagle

Cheers,
M