"Fashion is about dressing according to what's fashionable. Style is more about being yourself." – Oscar de la Renta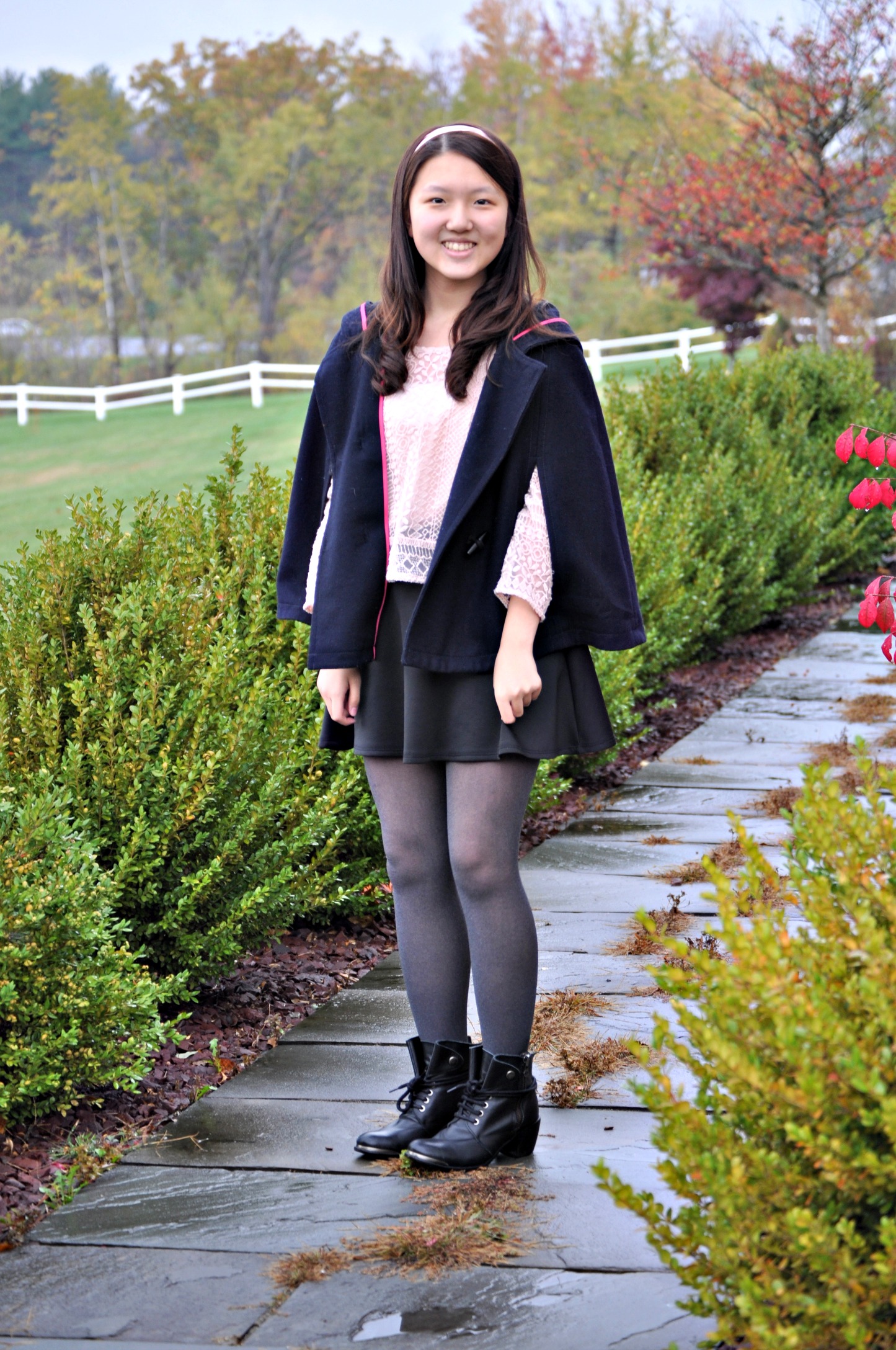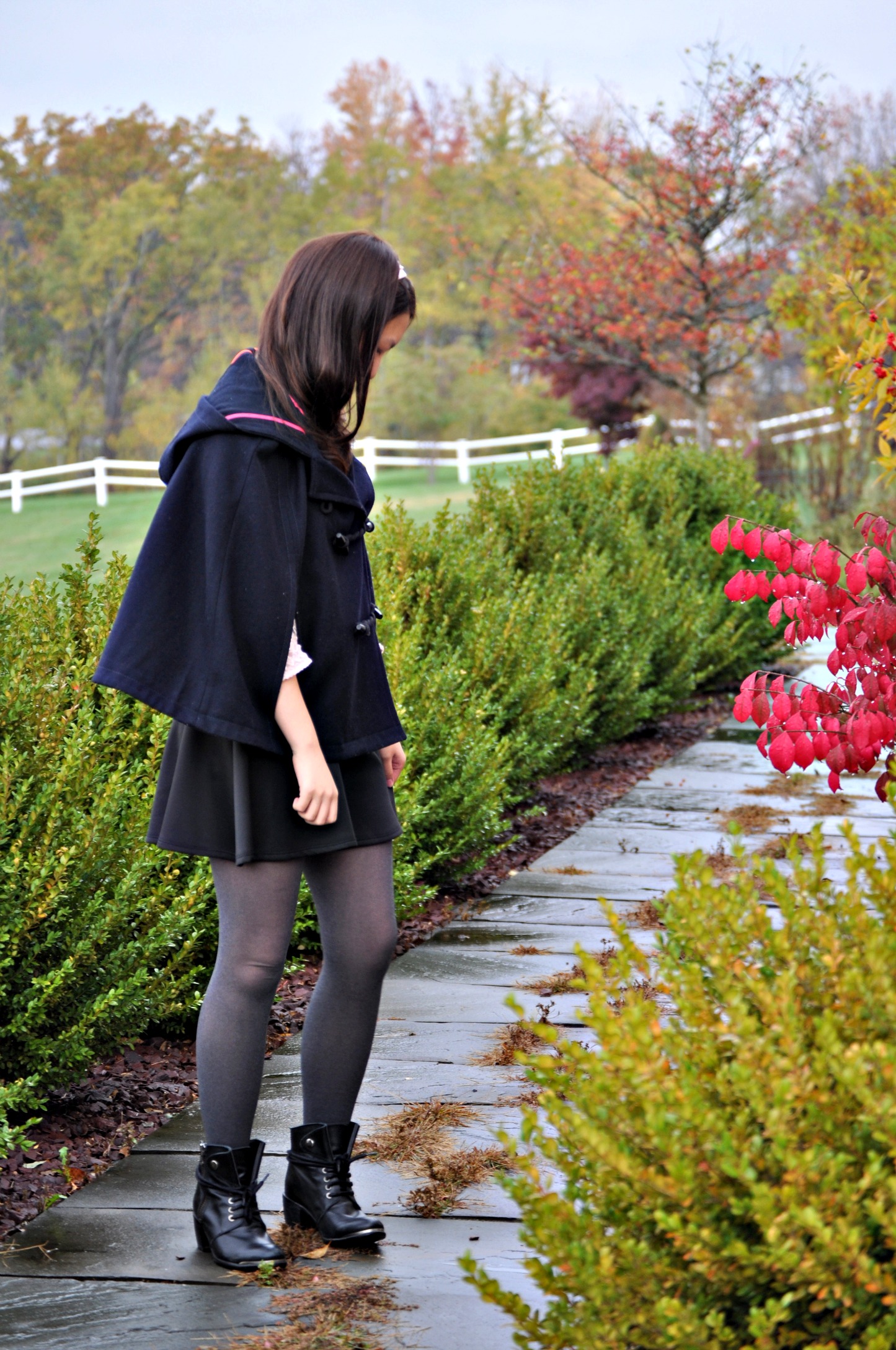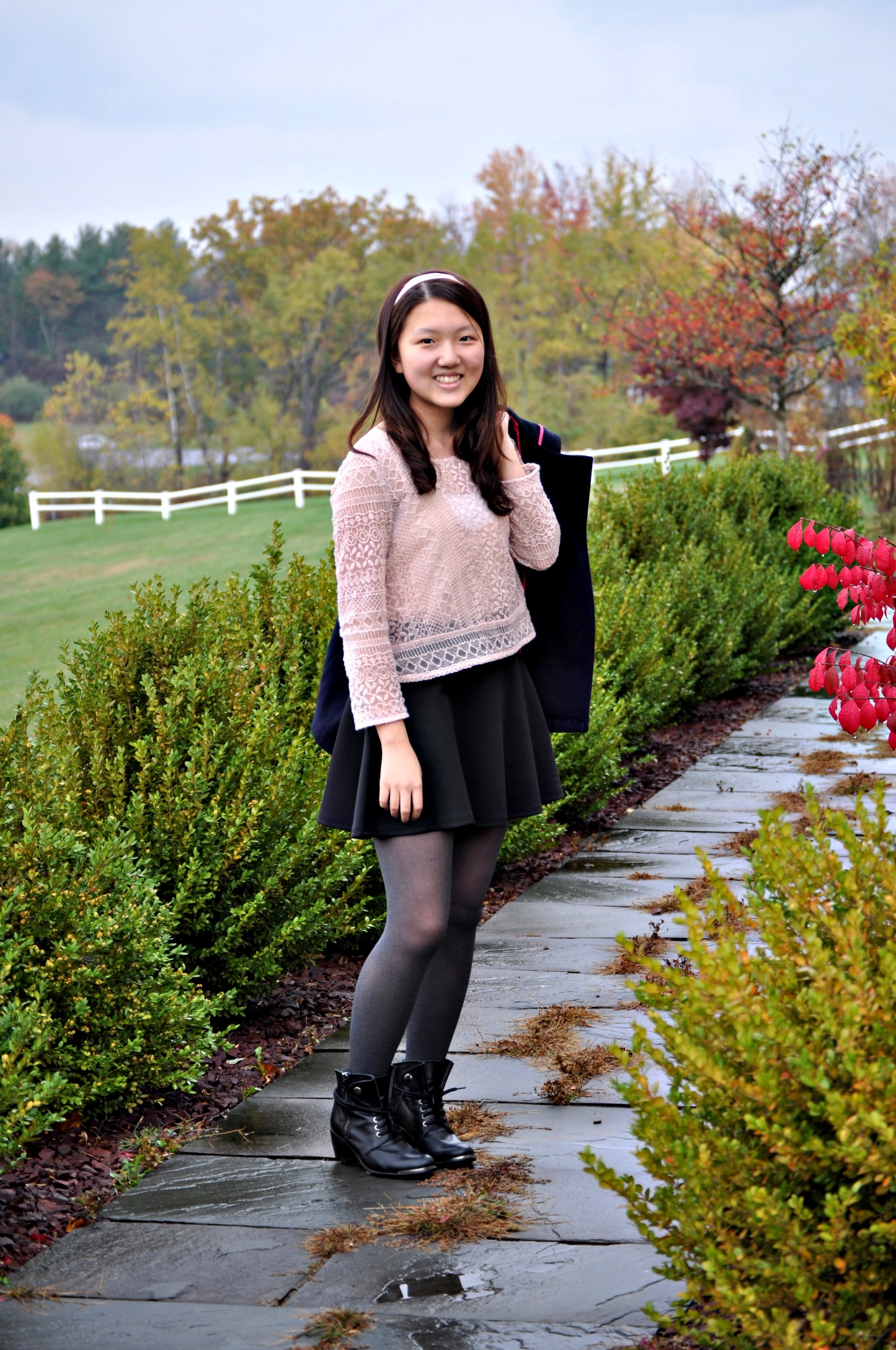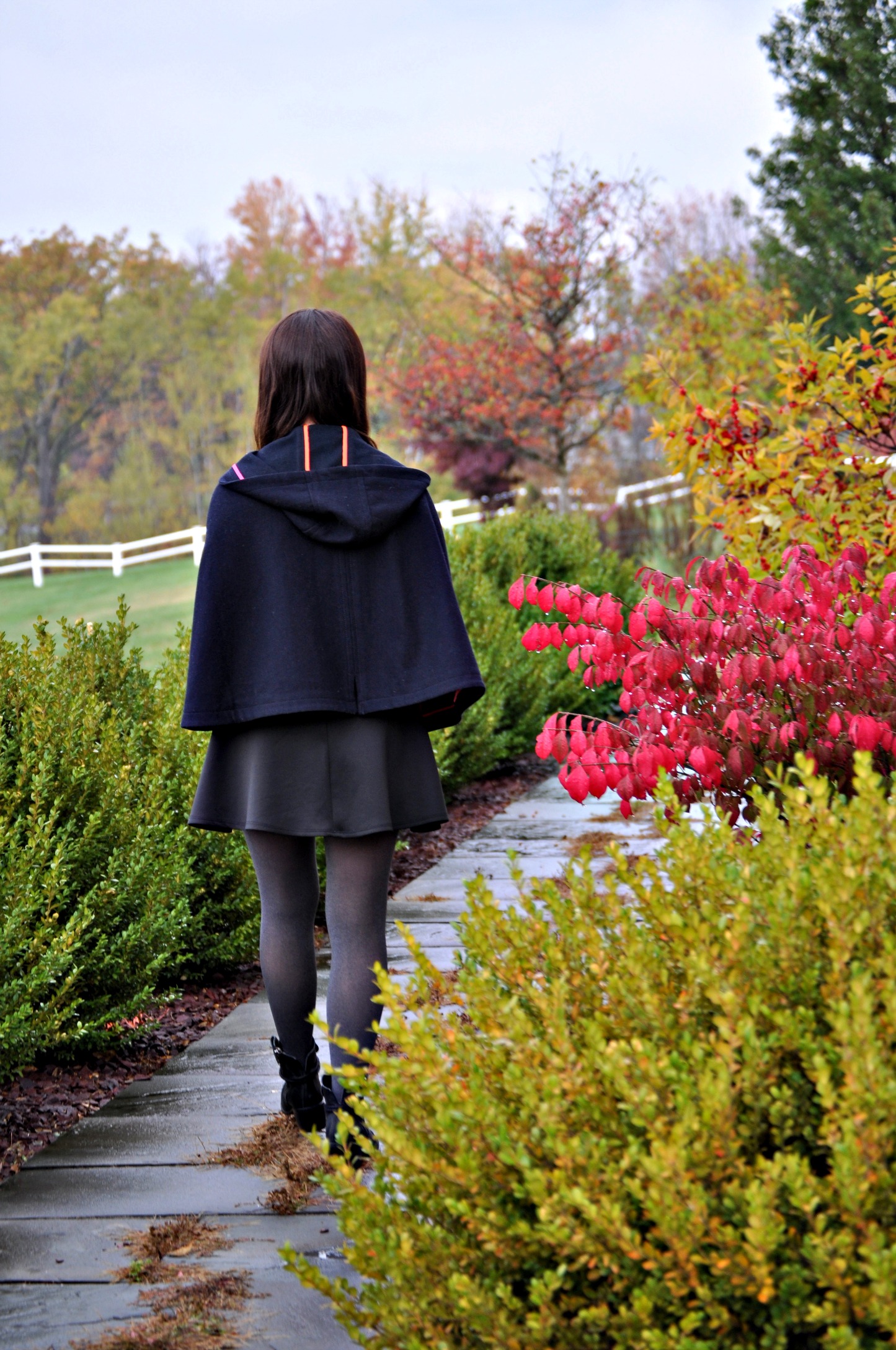 Hello!
This cape is one of my favorite pieces in my closet for the fall/winter season. I really love how cute it is! It looks best with a skirt or a dress. I assure you it is quite warm! I also really like how there are zips of bright colors so it brings energy to the cape. I matched it with a pink top and black skirt (I really like how the two colors contrast. Also, I opted for semi-transparent gray tights. They look really cool and I wish I had more. I really like patterned tights and I have a couple that I really want.
Outfit:
Cape: American Eagle | Top: American Eagle | Skirt: Love | Shoes: SixtySeven
Do you follow us on social media?
Like us on Facebook!

Thanks for reading,
N
Follow us on Bloglovin | Instagram | Twitter | Facebook | Pinterest