Another unbearably hot day here today. Thank goodness for modern conveniences (air-conditioning). I mean, how else are you gonna get your best shopping done? After all, the intensity of the sun coupled with the tension in the skies is literally a hair disaster (and thunderstorm) in the making. Luckily, we managed to avoid the heavy rain forecast and soak in all the cool air.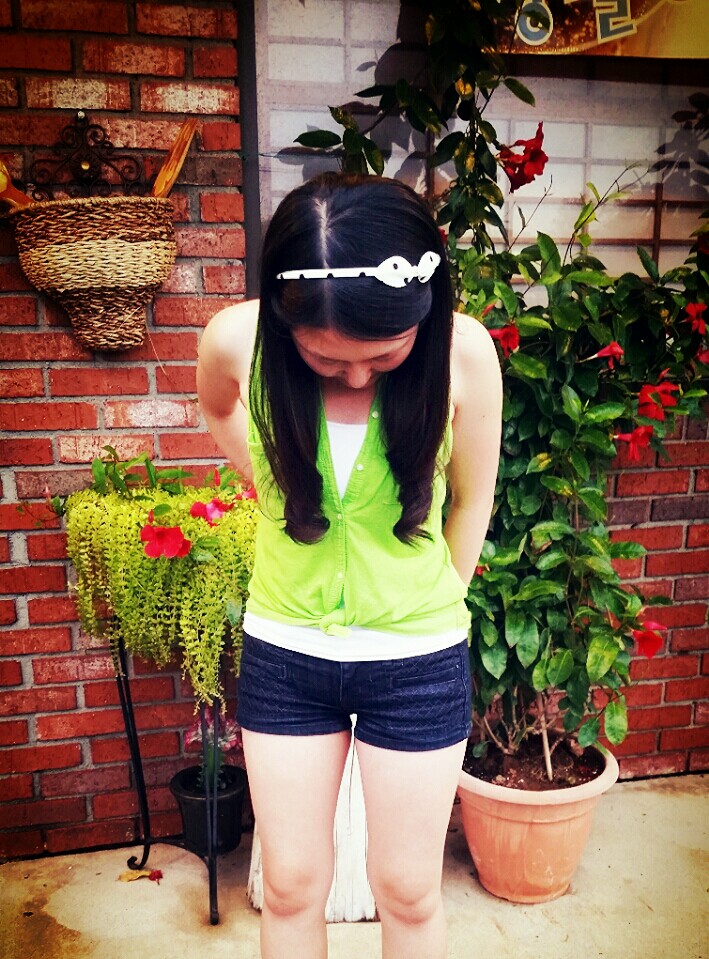 N is very nature inspired today with her vibrant green tank and jean shorts. Her blue-green color palette helps her stay cool while her polka-dotted headband adds a bit of neutral fun. Her overall outfit is very casual yet cute and perfect for a hot summer day.
What colors do you wear on an especially hot summer day? Let us know in the comments!
Au revoir
M 😘